July 21st, 2016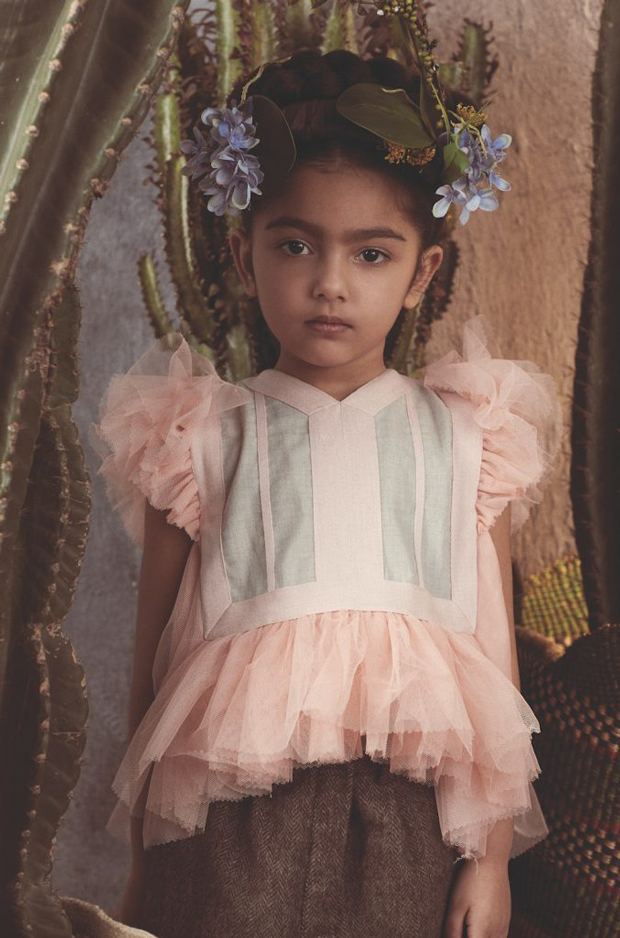 I am so in love with my friend Tia Cibani's Kids Fall 2016 Collection Inspired by Frida Kahlo. And in fact it's entitled: 'Art, Garden, Life' in honour of Frida -and her love of nature in her work and life. Plants and flowers and Aztec motifs and designs were omnipresent in her work and in her garden at Casa Azul.
The very artistic collection was inspired Tia's equally artistic, Tia Cibani adult line which has been modified to be more fun and kid-like of course! The fabrics are rich, earthy and luxurious with silks and cashmeres along with tweeds, in beautiful deep jewel colors. I love her use of tulle with the heavier fabrics. And Tia has added a boy's line this season which includes some block knits and unexpected prints.
Tia Cibani Kids will be showing at Playtime New York from July 31st to August 2nd!